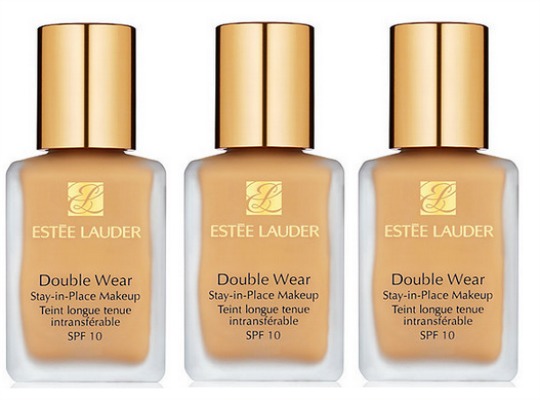 I have heard folk say it's the Number one seller in the UK. What is it? Estee Lauder Double Wear Foundation. I honestly don't know many people who don't wear it. It has a cult following and that's because finding the perfect foundation is like finding that pair of jeans that fit you like a glove. It doesn't come cheap at £30, however, we have found a way to get it for just £25.50 with FREE delivery too. Simply head over to Feel Unique and use promo code LETSPARTY15 at the checkout to get your discount.
Estee Lauder Double Wear Foundation hides a multitude of sins. Seriously, fast forward to party season. You ended the night with a Mojito in one hand and a double Sambuca shot in the other, work expect you to be in at 9am sharp. Help! You have more bags than the Tetley Tea Factory and the dark circles to prove it. Double Wear is your saviour. Trust me this is why it's my best friend.
It has a matte finish and comes in A LOT of shades. Whether you have pink or yellow undertones, it doesn't matter Estee Lauder have it covered, along with your spots and imperfections. This is a good choice for brides because it genuinely lasts most of the day, if not all.
If you don't want a heavy coverage for your everyday make-up then you can get Double Wear Light for the same price, here*.
The promo code will work on other items too and will give you 15% off.