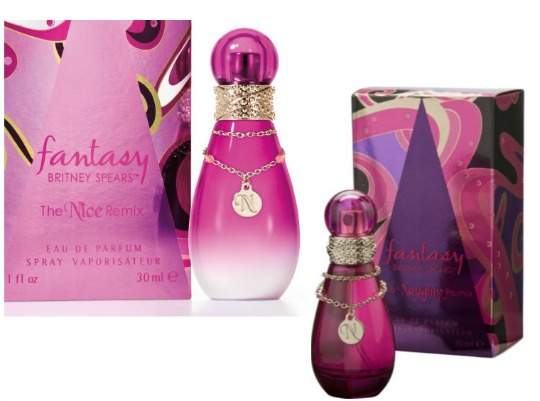 Are you looking for a cheap everyday perfume? I was just saying to my friend the other day that the price of perfume has shot up. Nip to Argos and you can get either Britney Spears Fantasy: The Nice Remix or Britney Spears Fantasy: The Naughty Remix for just £4.99 a bottle. Each bottle is 30ml and it's the Eau de Parfum which tends to be longer lasting than Eau de Toilette. This price puts it on par with Next's own fragrances and Marks and Spencer.
You might be reading this thinking that you are too old to wear Britney Spears perfume, you are SO wrong. You can wear it but if you are adamant you can't then why not grab a bottle or two for a teenager that is too cool for an Easter egg.
The Britney Spears: The Nice Remix is actually one that I have smelt before and it's fruity and sweet. This out of the two is a younger smelling scent. The Naughty Remix isn't nearly as sweet.
You can reserve and collect your Britney Spears Perfume for FREE from any Argos or pay £3.95 for home delivery.