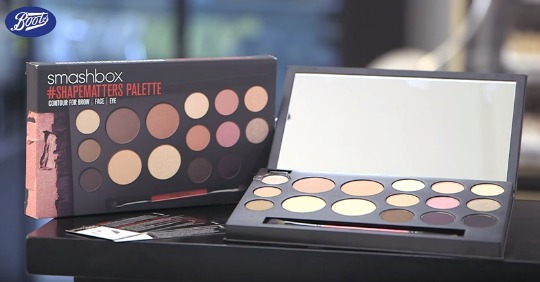 We have had lots of you asking about the Boots Star Gift offers that they have in the run up to Christmas so we have been keeping our beady eyes open... and today it has started!
The very first Boots Star Gift for Christmas 2015 is this gorgeous Smashbox #Shapematters 3-in-1 Contouring Make Up Pallete, which is a Boots Exclusive. This is bound to be massively popular, and at the price of £30 rather than the regular price of £60 it is geat value for this cosmetics range.
This Smashbox Star Gift will be on until 8th October and while stocks last, so it looks like the next Star Gift will be starting just after that.
If you're going to buy one then remember that the Boots Christmas Points Event is on today and tomorrow so you get an extra £10 worth of advantage card points when you spend £60 online or £50 in store.
You can also get a further 10% off if you are doing a big shop and spending over £80 when you use the Boots Voucher Code here.
In previous years Boots have had some wonderful Star Gifts that have been snapped up because if their amazing value and we are looking forward to seeing what they will come up with next. What do you fancy? A big No 7 set? The Soap & Glory gifts are always one of my favourites. What would you like to see Boots have as their next Star Gift? Watch this space and we will keep you updated.