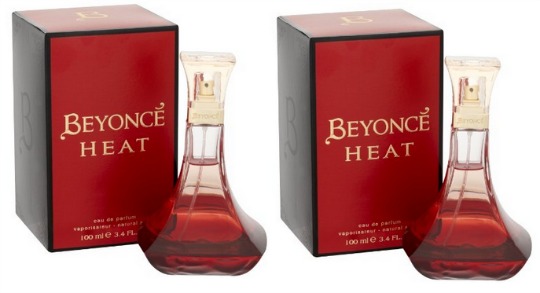 Christmas is the time we all buy fragrances, perfume or whatever else you call it. We found this nice little bargain and whilst we know that celebrity perfumes aren't everyone's bag, this could make a very nice Christmas gift for a friend, daughter, work colleague etc. Beyonce Heat Eau De Parfum 100ml is just £6.49 just now at Amazon. That's the cheapest it's been on there and the cheapest I have seen. To be honest this is more like the price of the 30ml. To get it at this amazing price, then just click the link below and look down the right hand side.
We know that a lot of you won't just have tiny children to buy for so this Beyonce Heat bargain is for all of you that have teenagers to buy for. It is mega cheap and to be honest, there's nothing stopping you from buying it for yourself as an everyday perfume.
This is Eau De Parfum which means it is stronger and should last longer than Eau De Toilette. Don't be fooled by the red bottle, this isn't a spicy, heady scent in the slightest. To me it's quite young and fruity, with a slight hint of vanilla.
Add this to another Amazon item for FREE delivery or bump your order up to £10+. To be honest, I'd just buy two of these, because they are an absolute steal.