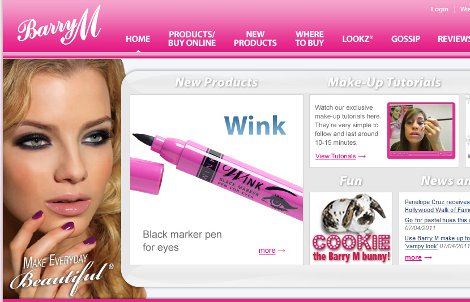 Summer's on the way and here at PlayPennies we're busy getting ready for warm evenings and outdoor events – or so we hope.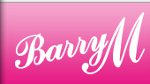 I love the Barry M range of beauty products. They are fun, funky and different, reminding me of my younger days, and encouraging me to break out of the routine I've found myself in lately – a touch of mascara and one or other nude shade of lipstick.
We passed a great range of samples from Barry M on to PlayPennies mum Samantha to test out for us, and her findings have me even more excited to try something new and bring a little fun into my make-up bag this season.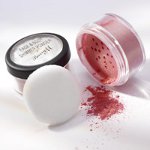 First on her list was the Shimmering Body Crème (£2.99 - not currently available, but you can try the other shimmer powders) – which she loved. "The Shimmering Body crème is amazing stuff!" Samantha exclaimed when we asked her about it. "It comes in a tiny little pot and the one I chose (Golden Highlights) looks very pale, almost more silver with a tinge of yellow - I was a bit worried that it would look a bit odd on my skin as I'm rather tanned! But it looks AWESOME! You only need a tiny TINY bit of it to highlight your collar bones and shoulders which are left gently shimmering in the light, not like you've just covered yourself in glitter."
Doesn't that sound just gorgeous for summer evenings? I think so!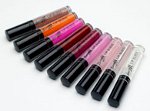 The next item Samantha trialled was a very summery sounding Clear Coconut Lip Gloss (£4.49) This was another product Samantha gushed about. "Seriously," according to Samantha, "Barry M have got everything right with this product!"
"First, I love anything coconut," which definitely will help! "Second, it's one of the best lip glosses I've used."
Samantha had a list of reasons for loving the Clear Coconut Lip Gloss too. "I'm not a fan of solid blocks of colour for lips so it's lip glosses all the way for me BUT (and here's where I get a bit picky) I don't like my lips to me super shiny and I can't stand it if they feel really slippery afterwards - I really loathe my hair sticking to glossy lips when the wind blows.
I don't know HOW Barry M have done it but this lip gloss really brings out the natural colour of your lips without drowning them in gloss. They look glossy without looking OTT and it lasts a long time too. The coconut smell isn't overpowering either."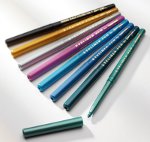 The Retractable Silver Eyeliner Pen (£3.99) was good too, it seems. Although Samantha prefers her silver to be a little darker (silver eyeliner makes your eyes look bright and bigger), she did like the fact that she would never need to hunt around for the always elusive pencil sharpener.
"You just have to twist a little and then carry on. Marvellous."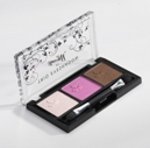 Next up is eye shadow. Samantha chose the Golden Goddess Eye Shadow Trio (£5.99). She doesn't use much eye shadow, but thought the colours were great: "A pale creamy colour which is fabulous for making eyes look bright, a warm golden colour and a dark smokey chocolate colour, which was perfect for dramatic smokey evening eyes."
The compact they are contained in is very sturdy, and Samantha doesn't think the lid's going to snap off and require being held on with an elastic band – something she has experienced herself, as I'm sure most of us have!
The Eye Shadow Trio also comes with a double-ended applicator - a brush on one end and a foam applicator on the other.
"I was very happy with these," says Samantha, "they were nice to apply and didn't crease even after a fair few hours of wear."

The only thing Samantha wasn't overly impressed with was the Nail Whitener Pencil (£2.99).
"It's simple to use but I really didn't find it that effective."
The idea behind nail whitener pencils is to moisten the end and colour in the tips of your nails from underneath. This is supposed to make them look whiter, but Samantha wasn't convinced. "I'm sure if you already have super white tipped nails then this would make them look a little better, but with bare naked nails I really didn't notice that much of a difference at all. It certainly didn't make them dazzle as per the description on the website. And it all dissapears with the first wash of your hands, too."

If you really want nice white tips for an evening out, Samantha recommends a good French or American manicure instead.
So, with one exception, really good reviews for the Barry M range – and in addition, the website has make-up tutorials, should you need a refresher.