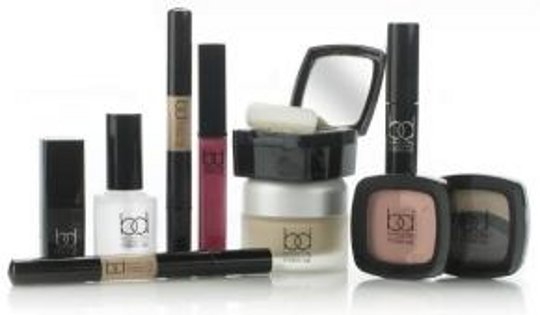 'Tis the season alright – and party invites are flying all over the place. With that, gorgeous outfits and party heels are filling shop windows, so it's only fitting that we've had the colours of the catwalks crossing our desks in make-up form here at PlayPennies HQ.
We received a whole set of make-up from Tesco's Barbara Daly range and handed them over to mum and daughter Susan and Elaine to get their take on it from two different target audiences.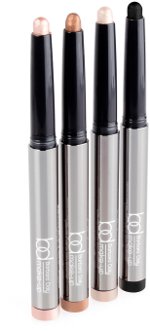 They tested a few different eye shadows (£6.75 each), the first of which was the Long Wear Eyeshadow, which came in Black Marble, Shimmer Sand, Shell, and Bronze Gold.
The Long Wear Eyeshadows are cream eyeshadows in pen form – no brushes required, which is ideal if you're only taking a little clutch bag with you.
"They are slightly shimmery and very creamy, but not 'slimy'. It's easy to apply, doesn't crease and doesn't end up slipping as the hours tick by.
When I say it doesn't slip, I mean it. I put each colour on the back of my hand and after a minute or so went to rub them off - they didn't budge, smudge or leave anything on the finger I was rubbing with."
Susan eventually got it off with make-up remover, and despite the limited colour range, and that mistakes aren't going to be easily rectified, both her and Elaine gave these a 9 out of 10 and would definitely buy them again.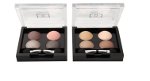 The sugar coated and party delight Eyeshadow Bon Bons are quite cute. You'll receive four little half spheres of powder eyeshadow in a compact, complete with a double-ended, double-sided foam applicator that fits inside.

"The colour palettes of both of these were good" Susan told us. Unlike most palettes, there are no colours in this that she'll just never use.
"The eyeshadow was nice to apply, slightly shimmery (but then I think most eyeshadows are at the moment) and stayed in place all day.
These are for you if you want a little more control. I prefer these to the creamy eyeshadow pens - even though I liked them - because I can be very specific in the depth of colour I apply and where I apply it to. I can produce a thin line of colour by using the very edge of the foam applicator and apply it in very thin layers for a hint of colour, if that's the look I'm going for.
Elaine couldn't be bothered with these - she says they're old fashioned which, I suppose, they are in terms of being traditionally presented make-up."
The score for these were a whopping 10/10 from Susan.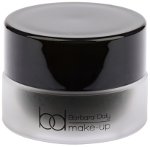 The Eyeliner Polish our trialists received in dramatic black had mixed reviews. "This is eyeliner made complicated, in my opinion," says Susan. But Elaine loved it - as her mum said, "heavy black eyeliner seems to be compulsory uniform for older teenage girls - so I happily relinquished custody of it to her."
Basically, what you have is a little glass jar with a very firm cream eye liner and a brush. "You wiggle the brush around in the eye liner, and then paint a line across your eyelid."
Susan simply didn't 'get' this product. It seemed a huge amount of effort – but on the other side, if you're planning an all-nighter this is definitely the eye liner for you. Susan slept with it on, in the interest of research and all, and by morning it still looked perfectly fresh.
In the end Susan gives the Eyeliner Polish 4 out of 10 but Elaine is more generous with a score of 7. They both felt it was a bit expensive for what it is though.

The look has to be completed, of course, and is with the 8 colours of Nail Varnish (£3 each) – Flat colours of Forever Green (pistachio), Boulevard (pale pink) and Black Cherry, Metallic Amethyst, Night Fever (dark purple) and City Lights, Purple Haze and Starlight Glitter colours.
The glitter colours didn't go down well.
"Let's just say these belong in a dressing up box or better still...in the bin! They are properly hideous - hideous to apply and hideous to take off!"
Susan tested these by putting one on each nail and going with that look for a little while. "You would need at least two to three coats of most of them to get a non-streaky solid colour; they aren't thick. But then that's not always what you want as thick nail varnish can be just as tricky to work with."
Susan gave us a great tip about making the colours bold and bright: put a layer of black nail varnish on first, then add your colour over the top of that; it works!
Like most mums, our tester's hands take a regular beating, but most of the colours held up quite well, considering there was only one layer applied, and they all survived three days before she felt the need to remove and reapply them.
Being big on market research, Susan asked the people she encountered over those three days what they thought of the colours. Most agreed that the glitter colours just didn't work, but younger people were drawn to Forever Green and Boulevard, and everyone agreed that Black Cherry, Night Fever and Amethyst were classic colours.
"The surprise 'star of the show', for me, was City Lights! If you can imagine a metallic Royal Air Force Blue colour, then that's exactly the colour of City Lights - everyone said they liked it but just weren't sure what it would go well with."
And finally, the score – 8/10 from Susan. The price, she says, is reasonable too.
Unfortunately these products are all only available in store for now.