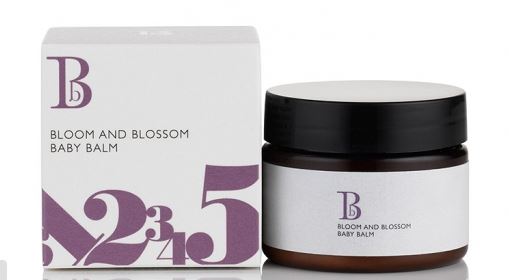 Bloom and Blossom Baby Balm from Blossom Mother And Child is on sale for £8 instead of £16, giving you a lovely 50% off.
When you find a product that works on your child's skin, as a parent, there's little limit to what you'll pay for it. I know that I pay £10 a tube for the product that works amazingly on my daughter, even if I rarely spend that much on my own skin products. I'm not a girly girl, let's say.
This award winning BABY BALM has been created as part of Bloom and Blossom's natural skincare range for babies, pregnant women and new mothers. It is specifically developed to protect, moisturise and calm delicate skin and is ideal for use on nappy rash, but is can be used on your baby's whole body.
It is apparently also gentle enough to be used from new born.  They don't use any petroleum, SLS, phtalates or artificial colourants, no synthetic fragrance or other harsh ingredients, and also, no animal testing.
Babies' skin is so soft, sensitive and new that it really needs the best products, and whatever goes on their skin gets absorbed into their blood, so keep it pure!