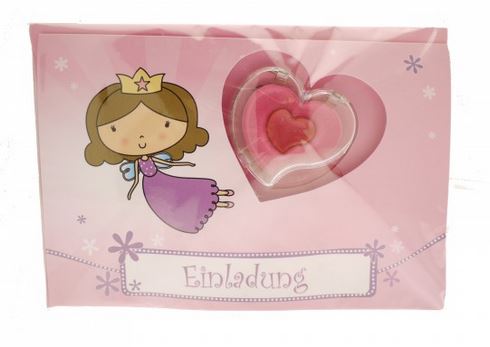 Half Price Perfumes have a great offer on at the moment as they're clearing out their virtual shelves. They have a range of items going for just £1. If it's your first order you may be able to use the code NEW15 to take 15% off too - although it may not work on some clearance lines.
One of my favourite items in the clearance is the Greetings Card & Lip Gloss Compact which is £1, obviously.  I think buying a bunch of these could be great for the plethora of 5 year old birthday parties we're due for this year.  It's a pretty unique birthday card idea, and I'm sure a lot of (let's face it, Annas & Elsas) will be pleased with it too!
There's also Little Me Organics Body Cream shh sleepy head 150ml, which is a good price for an organic body cream for babies (and mums). And speaking of mums, there's a lot there including waxing, mirrors, scented body lotions and more.