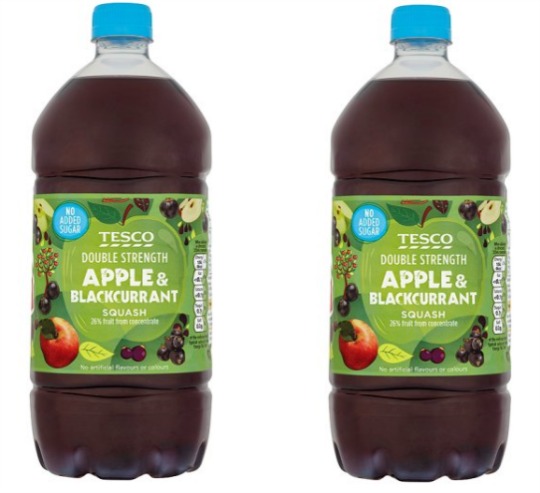 There's been a few reports online of Tesco's Double Strength Apple & Blackcurrant Juice* being recalled and it was the talk of the playground this morning but as we could find nothing online officially from Tesco,we decided to give their customer service department a call this morning and find out exactly what was happening.
ALL bottles, 750ml and 1.5 L, have been recalled and the product has been withdrawn from stores. Tesco are advising  that customers return any bottles to their local Customer Service desk, whether you have a receipt or not, where a full refund will be issued.
Looks like it's still available to buy online though :
The money won't be at the forefront of many parents minds though, I know it's not mine, you'll want to know exactly why these have been recalled and how it could have potentially affected your child.
Tesco were rather cagey on this. Refusing to confirm reports appearing online from parents that the juice has been causing vomiting, they would only confirm that "foreign bodies" have been found in some batches which along with an "unusual smell" have led to all returned bottles being sent to laboratories as soon as possible to try and identify any potential issues and the batches that may be affected.
Check your cupboards and if you have this at home, stop using it immediately and either return to the store for a full refund as above or if you wish to speak to Tesco about this yourself, the number to call is 0800 505555.