PlayPennies Loves...'Not Such A Yummy Mummy'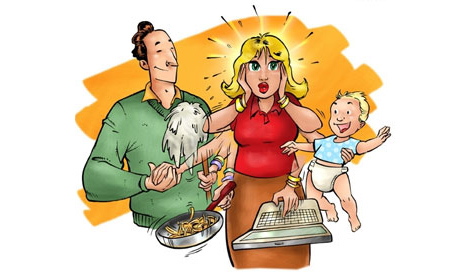 This week PlayPennies Loves... 'Not Such A Yummy Mummy' and yet again it was the title that sucked me in!
I know a couple of yummy mummies and some aspiring ones and over the years I've discovered that I much prefer to stand shoulder-to-baby-sick-covered-shoulder with my not-so-yummy-mummy commrades!  Don't get me wrong, I'm no Slummy Mummy (there are limits) but I know where I 'fit in' and who I relate to...mummys like our author this week...
"A not so yummy mummy trying to cope with a baby, husband, full-time job, house, job, friends, family and a part-time masters degree."
If you want a straight-forward good read about someone else's life, their trials, tribulations and general take on things then this is a blog for you.
I was delighted to find book reviews!  I love reading and would like to manage more than a token three lines each night before my eyelids snap the matchsticks that have already been propping them open for the previous two hours - I now have a list of new books I can indulge in, know that I'll probably like them and might get to read within the next five years!
I really did properly' LOL' in the real world at the wonderfully succint and to the point review of Paul McKenna's book 'I Can Make You Thin'...
"No you can't Paul, but thanks for trying."
...too funny!
Talking of being thin...I thoroughly enjoyed reading all the 'Shame Yourself Slim' posts, particularly this ONE with a rather great rant about some observations made whilst on an outing to Blackpool.
This ONE too - it's moving (well I think so), thoughtful, introspective and explains why you won't get to meet the author of 'Not Such A Yummy Mummy' at the  CyberMummy conference in London on 3 July*
My other favourite recent post was the one with the Bank Holiday 'to do' list, oooooh it's a brave man I tell you....
Are you the owner of the blog above? Click HERE for our resource page for "PlayPennies loves" badges and banners.
* Our very own Tasmsin Oxford will be attending the CyberMummy Conference at Earl's Court on 3 July so if you'd like to meet this rather fabulous member of the PlayPennies team, drop us a line.  GO ON, don't be shy...she doesn't bite (well, not very often!).