PlayPennies Loves...Dulwich Divorcee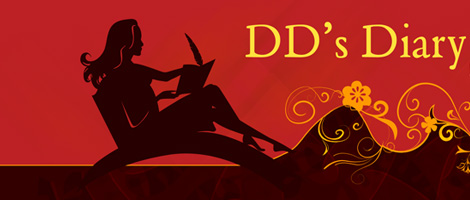 This week PlayPennies Loves...Dulwich Divorcee.
It was the Bad Mother Moments that did it for me as I have a WHOLE 16 years worth of them *grin*
I have a couple of favourites though
dashing off to answer the phone when my eldest was about two and sitting on the loo. I forgot all about him and returned 15 minutes later to find him asleep, still on the loo!
forgetting it was Mufty Day and sending her to school in school uniform;she wasn't impressed! I dashed home and back to school in record time to fetch normal clothes.
And as for the Spamalot post, that amused me no end - particualarly because I didn't get invited by Dulwich Divorcee to buy ten tons of Viagra.
I'd just like to say to S, who ordered six boxes of Viagra on the strength of my recommendation, that no, sadly I can't organise a refund.

To M, I'm afraid I simply don't believe you bought it for your housekeeper but my lips are totally sealed and will be forever, and to B, who said, 'The only reason I didn't think it was you was because the spelling was so bad,' I' shall just add – blimmin cheek!
There's lots and lots to read here, so I recommend you grab a coffee, a huge chunk of cake, put your feeet up and hang out with Dulwich Divorcee for the afternoon.
You won't regret it but you will be hooked for happily ever after...don't say I didn't warn you.
Are you the owner of the blog above? Click HERE for our resource page for "PlayPennies loves" badges and banners.