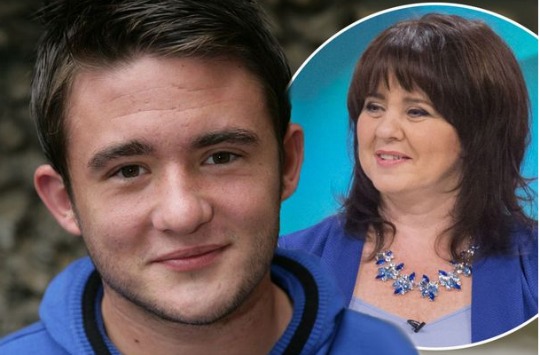 Anyone hear about Coleen Nolan? Oh. My. God. Her son accidently left her a steamy voicemail of him having sex. As if that wasn't cringe enough, but she listened to it for a whole four minutes, then broadcasted to the British public that she was impressed. This got me thinking that could be me one day. I think if that happened to me I'd be sick. But why?
The thought of my sons sharing details about sex with me just makes my stomach turn. Whether it's because they are still young I do not know. I will happily accept teaching them about safe sex, babies and the perils of unprotected sex but I think ignorance is bliss when it comes to things like masturbation or details of sex.
I was always open with my mum about my relationships and sex. In fact it's safe to say I have probably horrified her a few times. I actually left her a dodgy voicemail myself when I was 17 and she has stumbled across things she most likely didn't want to see. With those instances we skirted over them, never to be mentioned again.
I think the fact that Coleen sat and listened out of choice to her son having sex then boasted about it is a tad invasive and gross. Maybe I am just prudish when it comes to my children? Is it okay to have an interest in your son or daughter's sex life? We want to know! Head over to our Facebook page and tell us what you think.