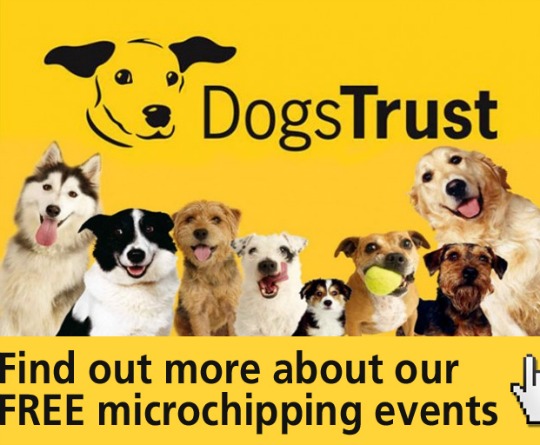 Microchipping not only helps identify your dog in the event of it being lost or stolen but it will soon be a legal requirement (By March 2015 in Wales and April 2016 in England), so why not take advantage of it while it's free?
You can take advantage of this free micro chipping at The Dogs Trust themselves, an event near you or at your local vets too. The link above will tell you which of these is closet and most convenient to you.
The service only applies to dogs, cats and other pets are excluded unfortunately but puppies are welcomed although they "strongly recommend" they're fully vaccinated first and you can take along more than one dog to the free chipping events. For participating vets and rehoming centres, it's a quick phone call to your local to make an appointment.
Once your dog has been chipped, you have to update any change of address or telephone number on the microchipping database as soon as possible and that can be via phone, online or post.
Thanks to angelo280690 @ HUKD!