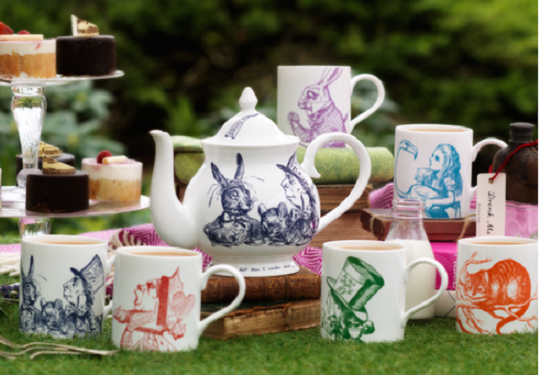 Whittard has whipped out a wonderful Easter offer (sorry) for you parents out there. You spend £10 on something for yourself and you get a free Easter bunny mug worth £4.20 for your offspring. Win win!
Click here to get free mugs from Whittard*
Discount: free Easter bunny mug worth £4.20 on £10 spend
Promotional code: EASTER14
Expires: 17 April 2014
You can add in the code as soon as you have finished doing your shopping and a lovely little Easter mug will come wandering by your door. Now when I went over to the site I saw their new Alice in Wonderland sets and died. How absolutely STUNNING are they? Right? You could get yourself an Alice in Wonderland mug for £10 and the Easter bunny for free. Stunning
You can find this Whittard voucher code along with many others on our Whittard voucher page too.