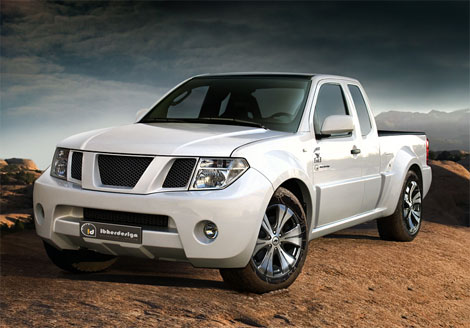 Whilst I'm more of a sports car kind of girl, I feel strangely compelled to enter this competition to win a brand new Nissan Navara pick up truck!
All you have to do is sign up to deWalt emails (they make power tools - this competition is all very manly and oozing a fair amount of testosterone) and then enter your details; you can unsub' at any time afterwards.
Closing date for entries is 23 October.
Have you ever seen Penn and Teller?  Their world is indeed very weird and I can't believe they're still going!
If you enter this competition, and win, you'll win a trip to Vegas, including a 4 night stay at The Rio Hotel & Casino, tickets to see Penn & Teller and a £5,000 cash (to lose at the poker table!).
The answer is 'B' and closing date for entries is 10am 4 August.
If your home is in serious need of some DIY love then enter this competition to win £5000 of B&Q vouchers.
THIS one really appeals to me too, I don't know what's wrong with me today - power tools, pick up trucks and DIY vouchers!!  I'll be drinking pints next!
The answer is 'B' (Vera) and the closing date for online entries is 22nd July 2011 at midday.
If you win THIS competition and you'll have a £1000 Asda gift card to, it says, 'Spruce up your BBQ and garden for the summer'.  I've had a quick read of the T&Cs and it doesn't say you HAVE to spend it on that, so I reckon you can probably do with it as you wish!
There are five up for grabs; just fill in your details before 18 August for your chance to win.
GOOD LUCK!
Thanks to VeedubyaGTi, Painkiller and andywedge at HUKD