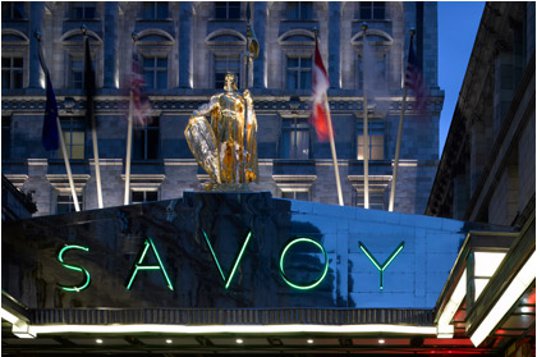 I love mooching around John Lewis and I'm sure I'd love it even more if I had a £1000 of John Lewis vouchers to spend rather than my own money!
If doing the same appeals to you then enter this competition.
The answer is Five and the closing date for entries is 15 March 
Weekends away in London used to be something I did - they were fun and ooooh they were expensive too because I'm not a cheap B&B girl, I'm more of your Dorchester Hotel girl (I know, strange that I spend a bit of every day looking for cheap baby deals!).
A friend of mine used to be a chef at the Savoy Hotel in London and I can thoroughly recommend staying there; I recommend, further, that you win that stay rather than pay for it.
If you win this competition you'll get to stay in a junior suite at the Savoy for two nights, with breakfast and a bottle of Louis Roederer champagne included.
The answers are:
MARILYN MONROE
CHARLIE CHAPLIN
BOB DYLAN
WINSTON CHURCHILL
FRANK SINATRA
and the closing date for entries is 7 February.
If you're a bit of an eco warrier and fancy having some solar panels on your roof then enter this competition - you can win three of them, plus installation, that are valued at £9,999.
The answer to the question is 'Tim, Thom and Trevor ' and you must submit your entry before 27 February. 
I confess, I'm a Valentine's Day scrooge!  I'm not interested in presents with love hearts all over them and I don't want to be taken out for dinner just because it's 14 February *HUMBUG!*
However, if you're a Valentine's Day romantic then you might want to win yourself a trip to Paris, supposedly the most romantic city in the world (have you ever been there...?  You might change your mind if you go! *H-U-M-B-U-G*)
Here's what you'll win if you're name is plucked from the virtual hat:
A Romantic Trip for 2 to Paris from lastminute.com
£250 for Him / £250 for her Jigsaw vouchers
Sexy Gossard Lingerie
L'Occitane pamper packs
Flowers every month for a year
One Day on Blu-ray or DVD
The answer is 'David Nicholls' and entries must be in before 14 April.
GOOD LUCK!
Thanks to Haigythescotsman and marba01 at HUKD