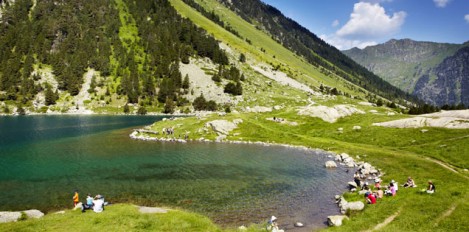 If a holiday lazing on the beach doesn't appeal to you then perhaps a bit of a march up and down the Pyrenees might be more up your mountain alley!
Personally I'll go for the beach every time, but if you want to spend your holiday walking in the Pyrenees (it's worth £4k) then just fill in your details, before 31 May, for your chance to win.
If the beach is more your thing, however, and you could do with getting that body into slightly better shape than it is now then enter this competition to win a Bio Synergy fitness kit.
Just fill in your details pronto to be in with a chance.
And here IS that beach holiday - well you don't want to pay for one do you?
Hillside Beach Club is offering the chance to win a four-day holiday for two on the Turkish coast. The prize is a four-night stay for you and your guest, and includes a spa treatment for both.
The answer is '3' and you must enter before 31 May to make sure your entry is included.
Books on the beach are old hat now - it's iPads all the way baby. There's a 32gb iPad 2 up for grabs here to take with you whether you jet off to the Pyrenees or to Turkey to laze on the beach.
All you have to do to enter is hand over your details before 21 May.
GOOD LUCK!
Thanks to andywedge, bikermatt and casablanca76 at HUKD