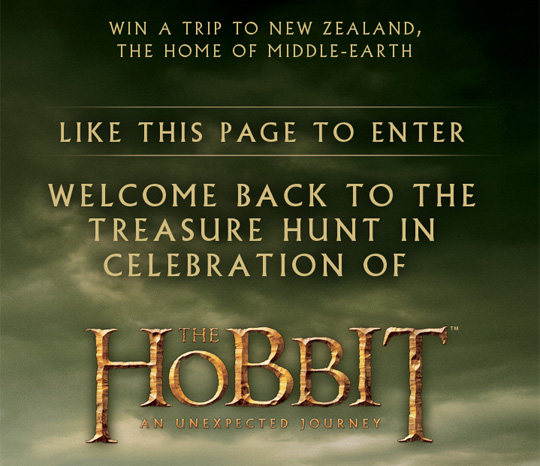 If you want to know anything about New Zealand, just ask Lynley - she's a Kiwi and would, I'm sure, be more than willing to answer any questions you might have about that little island on the other side of the world.
If you fancy winning yourself a trip there, then enter this competition.  There are a few hoops you need to jump through and some questions you need to answer, so take your time to read through the following:
Clues are obtained from six sites in the form of a word. The six words are entered into the grid and then produce a riddle.
Firstly the words collected so far
CLUE 1 - EATS

CLUE 2 - BIRD

CLUE 3 - IRON

CLUE 4 - MEAL

CLUE 5 - KING

CLUE 6 - will be available from 18th April
When added into the grid you get the following riddle.
"This thing all things devours"

"Birds,beasts,trees,flowers"

"Gnaws iron,bites steel"

"Grinds hard stones to meal"

"Slays king,ruins town"

Not available yet of course but the prediction is that it will be as follows once the last word is added on the 18th.

"And beats high mountain down"
Following some online searching, by marba01, the suggested answer to this riddle is "TIME"
If you want to wait for the final word before entering then if you enter all six words on the entry form it will count as two entries into the competition. Otherwise you can submit now - but you MUST get your answers in by 26 April.
If you need some cash then enter this competition and perhaps your bank account will be £2 500 heavier after the closing date for entries.
The answer to the question is:  C (Eyesight) and you need to have submitted your entry by 5pm on 18 April.
GOOD LUCK!
Thanks to marba01 and Painkiller at HUKD