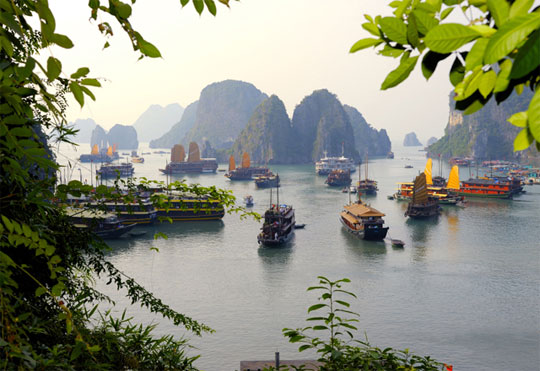 By all accounts, Vietnam is a fabulous country to visit!  I have friends who have been and all of them absolutely RAVED about it.
I'm sure it's not on many people's top 10 destinations list, but if you fancy trying somewhere 'different' then a holiday to Vietnam could be for you.
Just fill in your details before 11.59pm on 31 December 2011for your chance to win.
It wasn't that long ago that HD TVs were THE thing to have; now, if you want to be ahead of the Jones', nothing less than a 3D TV will do!
If you want one without having to buy one, then enter this competition to win this 40" Samsung 3D TV.
The answer to the question is 'smokey' and closing date for entries is 3 December.
My youngest son has had an iPod Touch since he was four - it raised a few eyebrows at the time, but he LOVED it then and he loves it now.  Not only has it provided lots of fun, it's also proved to be a very useful learning tool.
There's an iPod Touch And A Moshi Monsters Box Set up for grabs here, if you fancy adding this 'i' gadget to your household.
The answer is 'the detective' and you need to enter before 18 December.
You can't beat winning some cash; 4,600 of our Great British Pounds are looking for a new home at the end of this competition - well someone has to win it, and if you don't enter then it definitely won't be you.
The answer is 'C' (Nothern Ireland) and closing date for entries is 23 November at 5pm. 
GOOD LUCK!
Thanks to haigythescotsman, Painkiller and Jedi Master at HUKD