Free Competitions: Win A Trip To Mexico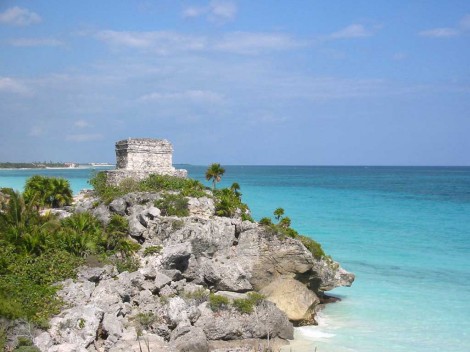 Right! Grab your sombrero, pack your suitcase - we're off on holiday to Mexico! Well, YOU might be  - I can't come I'm afraid, but feel free to send me a postcard!
No questions to answer, or hoops to jump through - just hand over your details and press ENTER NOW.
[Expires - 31 October 2010]
Is cashmere your sort of thing? Or would it be if it wasn't so expensive...? Well fear not, here's your chance to win £500 to spend over at Cocoa Cashmere.
Answer this question (it's a tough one!) for your chance to enter: What does Cocoa Cashmere sell?
[Expires - 5 November 2010. Answer - Cashmere clothes and accessories]
Oh now THIS appeals to me - win a year's supply of coffee and cake! Oh that would keep us very happy here at the PlayPennies office ....mmmmm, c a k e!
Answer this question to be entered: Rocky road traditionally includes which of the following ingredients? (mmmm....rocky road)
[Expires - 12 October 2010. Answer - Marshmallows and chocolate]
For your chance to win £1000 of Halfords vouchers, sign up for their newsletter. If you've ever drooled over expensive stereos or mountain bikes you could go and buy them if you win, failing that you could buy a lifetime's supply of antifreeze!
[Expires - haven't got a clue, I can't find that valuable piece of info anywhere!]
GOOD LUCK!
Thanks to Aequitas, Robert Kay,  Jedi Master and lukem2 over at HUKD!