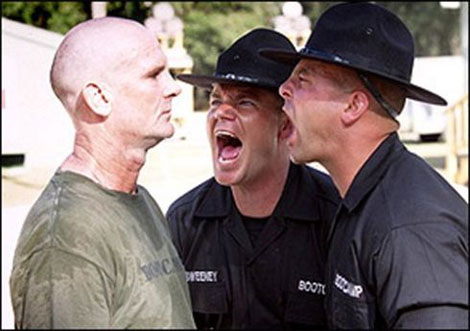 If you've got a few extra pounds, or kilos, you want to get rid of but don't like the idea of attending Boot Camps in the freezing cold (PLEASE will Spring hurry up and arrive!) then how about winning a trip to attend Boot Camp in Spain? Genius.
The answer is Spain and the closing date is 28 March 2011.
I like having odd pieces of furniture. Not odd as in weird but odd as in 'not matching' - so this rather ace rocking lounge chair from Dwell wouldn't be out of place.
If you'd like to win it then you need to know the answer is Wave Bowl and you need to enter before 11 March 2011.
Le Creuset Pie dishes - now that combines two of my favourite things!  Le Creuset things and pie - YUM!
If you want to win this set of three Le Crueset pie things then all you have to do is fill in the form before 3 April 2011.
How would you like to be given £250 to spend at John Lewis on whatever you like? It sounds good to me too, so let's enter!
The answer is Purple and the closing date is 17 March 2011.
GOOD LUCK!
Thanks to missgem, Yorlasty and RobinT at HUKD