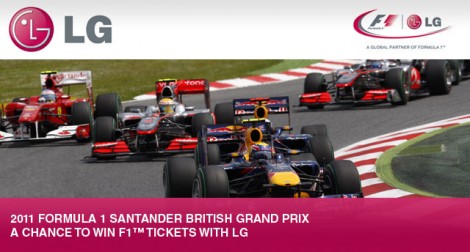 You know why the Summer's left don't you?! It's because Wimbledon starts next week!
I went to the opening day of Wimbledon in 1987 and it rained the entire day, I have since lost my love of tennis - actually, I only went because it seemed a good way to get a day off school.
If you're a proper tennis fan, unlike me, then you should consider entering this competition to win a VIP trip the the US and French Open Tennis Finals, with £2000 spending money and luxury accomodation.
Just make sure you fill in your details before 29 June to be in with a chance of winning.
OOOOH! OOOOH!  Now THIS is more like it - well it is if you're a Star Wars fan anyway.
Star Wars: The Complete Saga is being released on Blu-ray soon and to 'celebrate' you can win a limited edition, numbered collectible high-quality print of the original concept drawings of C-3PO and R2-D2 along with an image from the film revealing the final character costumes.
The answer to the question is 'Mark Hamill' and the closing date for entries is 29 June.
My dad works for F1 Ferrari over at the Maranello factory in Italy; that said, we're all very firm British motor racing fans and will be waving our Union Jacks (not prancing pony flags) at the British Grand Prix.
If you'd like to go to the British F1 Grand Prix at Silverstone then there are tickets up for grabs when you enter this competition.
There are three pairs of tickets to be won - each pair entitles the winner to the Friday practice, qually on Saturday and the race on Sunday.
The questions is: Which of these is a LG 3D TV Benefit?  The answer is: A - Bring the cinema experience into your home
Closing date for entries is 11.59pm on 1 July.
I was supposed to go to London to review a Spa on Thursday, but due to a severely sprained ankle I had to send someone else instead; properly gutted!
So I've entered this competition to see if I can't win myself a luxury Spa day worth £350 instead.
All I had to do was fill in my details, if you want to try your luck make sure you enter before 31 August.
GOOD LUCK!
Thanks to andywedge, Shonae2000 and richx45 at HUKD