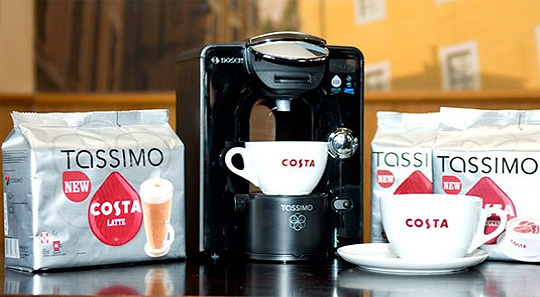 I have a bit of a thing for coffee and rather fancy one of these Tassimo coffee machine thingys - it's worth £119 and comes with three packs of Costa (lota) coffee discs to go in it.
The answer is Americano (my coffee shop order of choice!) and the competition closes at midnight on the 4 December 2012.
If you like the idea of having some jewellery that's a bit different, then you should consider entering this competition to win £400 of Mediterranean designer jewellery.
Expressions Des Bijoux is described as being: for girls and women who crave delicate or dramatic high-quality jewellery with an expressive edge that will make them look and feel completely unique.
I'm not sure if it sounds like my cup of tea, I'm much more of a simple platinum and diamonds girl, but you go for it if you think it's for you.
The answer is  C) Mediterranean and the closing date for entries is also 4 December.
Oooh, now I like the look of this touch screen digital radio and audio streamer - it's a Pure Sensia 200D Connect, and it looks COOL!
You can flick through apps on it; set your favourite radio shows to record, so you don't miss them.  You can plug an MP3 player into it, or stream from your Apple or Android device and now I've managed to persuade myself I MUST have one!
I have no idea how much they usually cost and, quite frankly, I don't care - I just WANT. IT.  It comes in either black or white too, by the way.
The answer to the question is: Universal Plug 'n' Play and if you'd like to try winning it too then you'll need to submit your entry before 3 December.
GOOD LUCK!
Thanks to marba01 and andywedge at HUKD