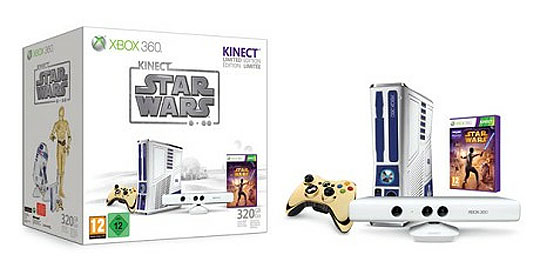 If you don't know who Anthony Daniels is then you have NO business entering this competition to win the Star Wars themed Xbox signed by him - so go on, sling your hook down the page to the next competition; go on, be off with you!
However, if you NEED this Star Wars themed Xbox signed by C-3PO himself, as much as I do, then go ahead.
The answer is Tatooine and the closing date is 30 June.
I'm rather partial to the odd whisky now and again, and even though it's being billed as 'Whisky for Father's Day' I reckon I'll still be allowed to enter this competition to win a bottle of the wonderful stuff.
The answer is Edinburgh and you need to get your entries in before 11 June.
If you love fried food but aren't so keen on the waistline expanding side effects of that, then this Philips Airfryer might be just what you need - the official blurb about it goes as follows...
"Thanks to the Airfryer's patented Rapid Air technology, which combines hot air with grill components to 'fry' food, you can make healthy dishes with little or no oil.
Best of all, the results are deliciously crisp, with all the flavour of regular fried dishes but minus the hefty fat content."
Fried food, no oil - sounds good to me!
You just need to enter your details before 4 July to be in with a chance of winning.
Staying in the kitchen and in a nod to the final day of all the Jubilee celebrations, here's a chance to win a set of Judge Jubilee pans worth almost £300.
They're stainless steel, look fabulous (if you like shiny pans) and are suitable for ALL types of hobs and can be put in the dishwasher.
The answer to the question is Stainless Steel and you need to get your entries in before 14 June.
GOOD LUCK!
Thanks to marba01 and Shonae2000 at HUKD