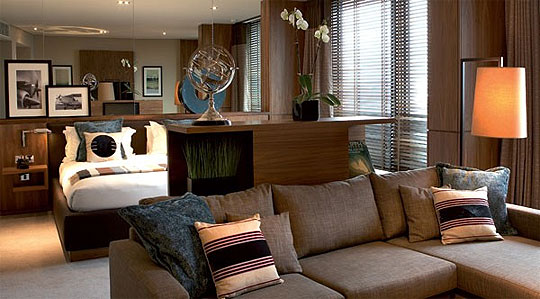 I had to laugh when I read 'Win A Romantic Break In Hampshire' - it's not a combination of words you ever expect to see together really.
Me: "My husband's taking me away for a romantic break."
You: "Oh really? How awesome, where are you going?"
Me: "Hampshire..."
You: *blank stare*
To help clear things up a little bit, and reveal the 'romantic' bit, here's the official prize explanation:
A stylish and luxurious contemporary hotel, Aviator is the ideal venue for those seeking something rather special - whether a romantic getaway, cocktail party, business meeting or wedding, Aviator hotel has the "wow" factor! 

Aviator offer three very special romantic packages, ENVY, LUST and GREED. Designed specifically to help you indulge in each other while surrounded by the boutique style of Aviator, they set the tone for something very special indeed.
So, your prize is the GREED package and is worth £500 (I'm sorry, and this may put you off, but I can't help thinking of the film Se7en now!) which includes all of the following:
Overnight accommodation for two in a Sky Suite with super king size bed and spacious lounge area
5 course Tasting Menu with pairing wines
Champagne breakfast in bed
Bottle of Veuve Clicquot
Late checkout
Complimentary movies
Candlelit turn down service
Complimentary mini-bar
The answer is: 35 minutes and you need to submit your entries to win your 'romantic break in Hampshire' by 1 October.
Thanks to marba01 at HUKD