Free Competitions: Win A Nintendo Wii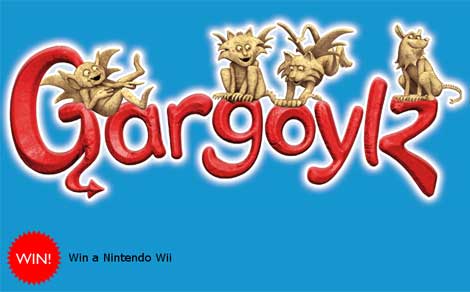 Afternoon PlayPennies competition people *wave*
It's the penultimate batch of competitions before we wrap the week up on Sunday, so get your entry heads on and I hope you're one of the lucky winners.
I wonder if the guys and gals who came up the name 'Wii' for a games console staggered out of the boardroom late one night, after a few sherberts, giggling because they managed to get the nod for calling it that...? If you don't have a Nintendo Wii,  here's your chance to win one! Just answer this question and fill in your details: In real life, what is a gargoyle?
[Expires - TOMORROW, 31 July 2010. Answer - An ugly stone carving found on the roofs of old buildings]
Staying with Nintendo, Nintendo DSs are a great way to keep kids amused when you're on the move or away from home - they're also great for grown-ups when you confiscate them from the Teenagers, I'm getting quite good at Brain Training! To win your own Nintendo DS just fill in your details.
[Expires - Sunday 1 August - WOW it's nearly August already!]
Have you ever watched 'Who Do You Think You Are?' and fancied having a bash at tracing your own family tree? So far mine's been tracked back to the early 1600s - see how far back you can go with this Family Tree Maker software. Just answer the question and hand over your details: What overall star rating did we give Family Tree Maker 2010 Platinum Edition when we reviewed it?
[Expires - Sunday 1 August 2010. Answer - 4 stars]
A PlayPennies competition post wouldn't be a PlayPennies competition post without the obligatory HD LCD TV and Blu-ray DVD player to win! So if you'd like to throw your name in to the hat for this one, register with your details, log in and answer this question: In The Crazies, the town's residents are infected through the...
[Expires - Monday 2 August 2010. Answer - the water supply]
GOOD LUCK everyone; see you for more competition fun on Sunday!
Thanks to BlueMg, Ashrid, FrankSkorpio and Painkiller over at HUKD!