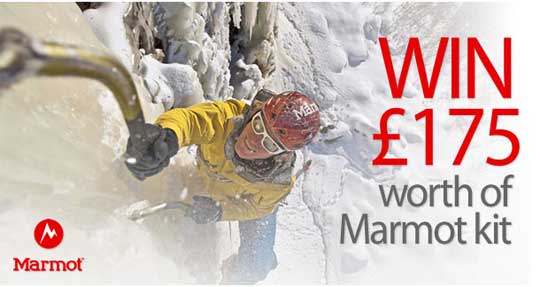 It's not going to be long before it's time to haul coats, hats, gloves and scarves out of the cupboard.  Last December was very mild, compared to the previous two (you remember all the snow, right?) and I can't help wondering what this winter will bring: a mild December so I can actually make it to a PlayPennies Christmas party?  Or hectic snow again, that sees me unable to leave my little village without the aid of a snow plough?
If you're the lucky winner of this Marmot jacket and gloves, you won't care if the temperatures are sub-zero with three feet of snow to wade through, the moment you step out of your front door, OH NO!  You'll be wrapped up warm and cosy wondering what all the fuss is about.
The Marmot jacket and gloves are worth £175 - to be in with a chance of winning them you simply have to sign up (you can always unsubscribe afterwards) and fill in your details over at Outdoor Magic.
The closing date for entries is 12 October.
GOOD LUCK!
Thanks to rpoynter at HUKD