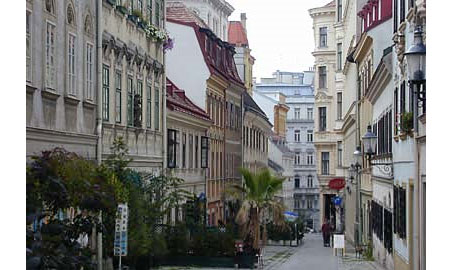 I've never been to Vienna but it's on my Bucket List of destinations to go to. A three-night stay for two in stunning Vienna is what awaits the winner of this competition.
The answer is Sage Derby and you must enter TODAY (1 April)
If you have a girly-girl in your family who's been nagging you for a mobile phone then enter this competition to win a pink Blackberry Curve along with a case of girly goodies from River Island.
Just fill in your details before 7 April for your entry to be counted.
Here's your chance to win £400 worth of Merc clothing and one of the best selling guitars of all time, a Gibson Les Paul Studio guitar - my husband would go mad for one of those!
The answer is The Rifles and closing date for entries is 7 April.
How's this for a bundle of prizes - win a JVC camera, a laptop and £1,000 cash with this competition.
The answer is A (rubber collar) and you must enter before 9am on 7 April.
GOOD LUCK!
Thanks to portwest, missgem, andywedge and Painkiller at HUKD