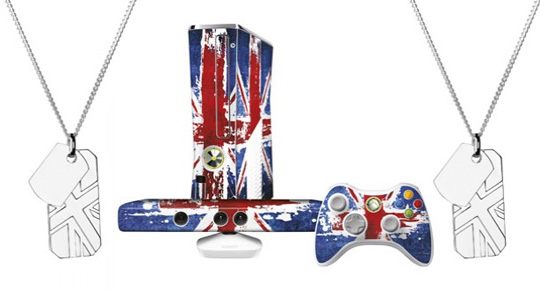 If necklaces, or pendants if you prefer, are your sort of thing or you know someone who would love a pendant made by Links of London that's worth £200, then enter this competition and try your luck at wining one.
The answer is A) Union Jack and you need to get your entry in before 21 August to make sure it counts.
If gaming is your thing then you'll want to have a bash at winning yourself this Xbox 360 4GB Kinect Bundle.
It is a special edition white Xbox 360 4GB console, Kinect Sensor and wireless controller as well as commemorative Union Flag skins to decorate your console in proper red, white and blue style - well let's face it, it's the year for all things patriotic!
The answer is C) 3 and the closing date for entries is 21 August.
I can't not include a nice, simple cash competition - they're just too worthwhile entering to leave out; there's £2,400 up for grabs this time.
The answer is C (Denmark) and the closing date for online entries is 13th August 2012 at 5pm.
GOOD LUCK!
Thanks to marba01 and Painkiller at HUKD