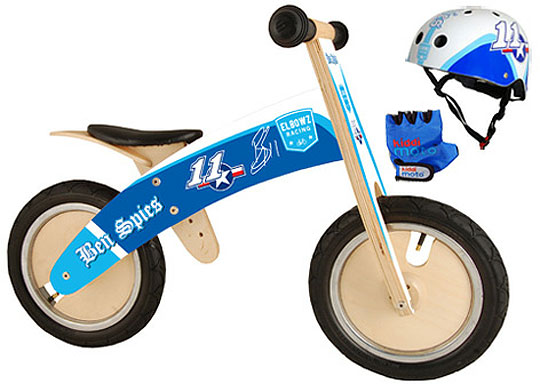 I didn't get balance bikes until I saw a little lad scooting along on one a few weeks ago, now they make perfect sense!
The lovely people at toyshopuk are giving away a Kiddimoto Ben Spies balance bike (RRP £69.99) plus a matching helmet (RRP £34.99) and gloves (RRP £7.49) to one lucky winner - if you enter it could be you.
You don't have to answer any questions, just hand over your details before 22 June for your chance to win.
There are few things that genuinely make me want to run, screaming, for the hills but karaoke is one of them!  I don't mind it if the people taking part can sing, because then it's awesome, but when they can't...PLEASE, make it STOP!
A good friend of mine, and his wife, are VERY into their karaoke and if you're the same then you might want to throw your hat into this competition arena to win the 'ultimate karaoke kit' (heaven help us!).
The answer is 'chew it!' and you need to submit your entry before 14 July.
MONEY! It makes the world go round, according to Liza Minelli in Cabaret and Pink Floyd said, "It's a gas!"
I say, YES PLEASE! If you hear yourself saying the same then enter this competition to win a cool £5k - just think what you could do with that...
The answer is B (for Beijing) and the closing date for online entries is 21 June at 5pm. 
GOOD LUCK!
Thanks to pennydragon, pjj1805 and Painkiler at HUKD