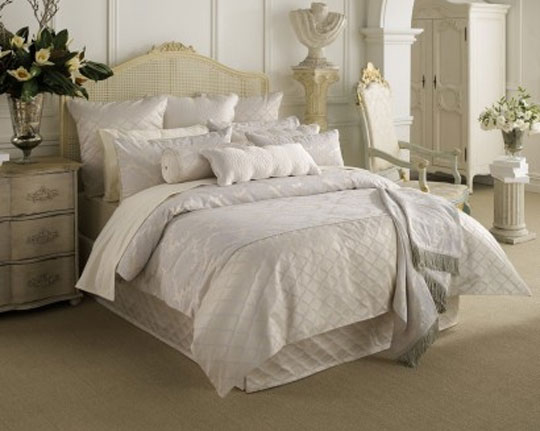 I've got two printers on my desk at home - one is an HP laser printer and the other is a Canon ink-jet one that has something daft like 10 different colour cartridges. It's also a scanner, photocopier bla bla and can do most things other than cook the dinner.
It didn't cost much BUT, and here's the catch, the cartridges cost me a fortune on a regular basis - I tell you, it would probably be cheaper for me to just buy a new printer each time!
If you'd like an amazing printer for free (I can't comment on the running costs thereafter, mind you - although the blurb claims it's cost effective to run) then enter this competition to win a Kodak Hero printer worth £200.
The missing word from the sentence is 'INK' and you need to get your entries in before 2 April.
I find few things harder to resist than towels and bedding - I have that many towels and bedding sets I could change my sheets once a week and not have to wash any bedding for at least two months!
Even though I know this, I'm still drawn to 'shiny' new sheets, pillow cases and duvet covers like you wouldn't believe - hence this competition to win a luxury set of Sheridan bedding *drool*
The answer is Australia and the closing date for entries is 29 February. 
Alright, I know this next prize isn't glamourous, but WOW it's practical and costs around £110 - it's an outdoor rotary washing line that has a 'tent' to go over the top to protect your drying washing from the rain (or snow) whilst still allowing air and wind to circulate around it.
It might be nifty but it does look a bit daft too - however, if it does the job then you'll be able to dry your washing outdoors all year round and save yourself the expense of running a tumble drier!
The answer is 'outside line' and you need to submit your entries before 1 March.
If your man is in need of a wardrobe overhaul (or if you are the man in need of a wardrobe overhaul) then you might want to enter this competition to win £1000 of Farrell vouchers; Farrell is Robbie Williams' fashion range for men (Victoria Beckham eat your heart out!) and it's rather trendy looking.
Just hand over your details before 13 February to be in with a chance of winning.
GOOD LUCK!
Thanks to marba01, shonae2000 and haigythescotsman at HUKD