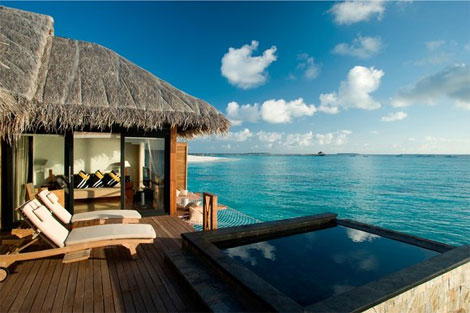 I'm in holiday mode today; I'm flying back home to South Africa for a few weeks next week and it always puts me in the holiday mood, so here are some holidays for you to win - some local and some exotic.
If you've never been to South Africa then I REALLY recommend that you put it on your list of destinations to go to within your lifetime; it's stunning, diverse and has more culture than you can shake the proverbial stick at.
If your name is chosen, you'll win a seven-day holiday to South Africa for two people.   You'll stay in four-star accommodation in a twin or double room on a bed and breakfast basis, the prize includes return economy class flights from London to Cape Town or Johannesburg, transfers between the airport and hotel and one of the following itineraries depending on which celebrity itinerary you have selected.
Adventure and Sport itinerary
Culture and Heritage itinerary
Wildlife and Safari itinerary
Affordable luxury itinerary
Closing date for entries is 6 August and you must be available to travel between 10 September and 10 October.
If you're the lucky winner of this one you'll be spending seven nights away on a dream holiday at the Beach House Maldives (I've always wanted to go there!) - infinity pools, over-water villas, barefoot bars serving sophisticated cocktails will await you.
Please go and read the full description of your prize, because it sounds utterly amazing; a real piece of Paradise.
The answer is 'northern Halifu Atoll' and you need to get your entry in before 10 August.
If far-flung beach holidays aren't your sort of thing and you're more of an active countryside type of person, then a walking holiday in Northumberland might be more your cup of tea.
I have friends that live in deepest rural Northumberland and OH. MY. GOODNESS the scenery there is some of the most breathtaking in the country.
The prize includes four nights accommodation for two people in local inns and hotels, breakfast every morning, three picnics, luggage transportation, route notes and maps, and a transfer back to the starting guesthouse at the end of the walk.
The answer is 'Fenwick' and closing date for entries is 1 August (that's THIS SUNDAY).
Staying close to home but going south, instead of north, you could win a family holiday to Cornwall (Tamsin has rellies down in Cornwall, THEY have stunning scenery down there too).
This is just a quick three-night break and you'll get the chance to learn some exciting new skills on this family mini activity holiday.
The answer is 'Champion of the playground' and you need to enter before 29 July (which is this coming Friday).
GOOD LUCK!
Thanks to Aequitas, andywedge, HESSIAN and lucerysmum at HUKD