Free Competitions: Win HOLIDAYS!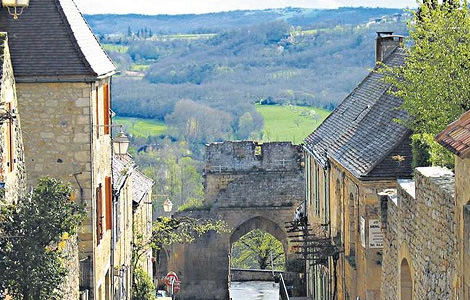 Even though the days are getting longer (have you noticed that!?) and various plants are emerging from the ground, the summer, and long warm winter evenings, still feels a very long way off.
Thoughts often turn to the annual summer holiday abroad round about this time too; the cost of air travel is going through the roof, petrol prices aren't much better and so, this year, instead of buying your summer holiday why not WIN IT?
So today's competitions are all holidays; enjoy!
Cyprus, France, Croatia or Oregon? Take your pick or just go for it and enter them all.
Oregon
A wine trip to Oregon and tickets to the International Pinot Noir Celebration
Question One: What is the name of the National Park in Oregon?
Answer One: Crater Lake National Park
Question Two: What Pacific Northwest signature dish has been served annually since the first IPNC in 1987?
Answer Two: The Traditional Northwest Salmon Bake
You must enter this competition before Monday 28 February 2011.
Cyprus
I've never been to any of the Greek Islands - the just don't appeal to me, but they might to you! The winner of this competition will enjoy a week's holiday with accommodation at Aphrodite Hills Resort in Cyprus, the most prestigious five-star integrated sports and leisure resort in the Eastern Mediterranean.
Enter your details before 21 February 2011.
Croatia
Now Eastern Europe appeals to me; if you win this competition you'll be staying for a weekend at the brand new Radisson Blu Resort in Split, Croatia. There's an indoor pool with jet stream, specially designed saunas with sea views, and a Japanese Onsen Pool and whirlpools and a whole city that's just dripping with history and architecture to explore.
The answer is 'A' - Anne Semonin Spa and you need to enter before 20 February 2011 to be in with chance.
Aquitaine, France
The prize up for grabs here is a seven-night holiday for a family of four at the Pierre & Vacances Lacanau Resort in picturesque Aquitaine, Southern France.
The resort has lots of things for you to enjoy such as heated pools, fitness classes, tennis, golf, paintballing, volleyball, surfing and a free kids club; hurrah! The only thing that's not included is car hire, should you need it, and you need to enter before midnight Friday 11 March 2011.
BON CHANCE!
Thanks to andywedge and lucerysmum at HUKD