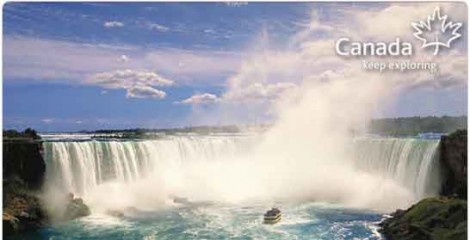 I've not been to Canada but a couple of members of my family have and they said it was great; I'll be entering this competition to win a holiday for two to Toronto, will you?
The prize includes: 5-nights for two people at the 3* Courtyard by Marriott hotel including return international flights with Air Canada from London
The answer is 42 and the closing date for entries is 31 July.
If electrical gadgets and goodies do it for you then you'll want to be the lucky winner of £5000 worth of various bit of electronic gadgetry and 'kit'.
The prize package includes:
• Xbox 360 250GB with Kinect and Kinect sports
• Acer Iconia 10in tablet
• Samsung PS51D6900 TV
• Klipsch X10i headphones
• Bose Wave music system with 3 CD changer
• TomTom Go Live 1005
• Samsung BD-D5500
• Flip UltraHD II camcorder
• Pioneer NAV1 iPod dock
• Acer 3D desktop PC
The answer to the, all-important, question is 16 and you must enter before 8 July.
SHOULD the summer actually decide to put in an appearance for more than a couple of days a month then it'll be barbecues all the way; impress your friends with this rather swish looking Campingaz C-Line 1900 Super Gas Barbecue, worth £199.95.
Apparently it uses an 'RBS' cooking system to give better control, faster cooking and perfectly barbecued food every time (RBS..? Since when did the Royal Bank of Scotland branch out into outdoor cooking?!)
You just need to enter your details before 31 July for for this one.
Of course, if you're going to cook outside then you'll probably want to eat outside too - here's a competition to win a Verona six-seat outdoor dining set, worth £899, plus a smart kettle barbecue worth £100 (<----- that's just in case you don't win the gas barbecue!) and a selection of colourful outdoor tableware worth £34.
Again just enter your details to be in with a chance of winning, but this time you've got until 1 August to get it done.
GOOD LUCK!
Thanks to andywedge and VeedubyaGTi at HUKD