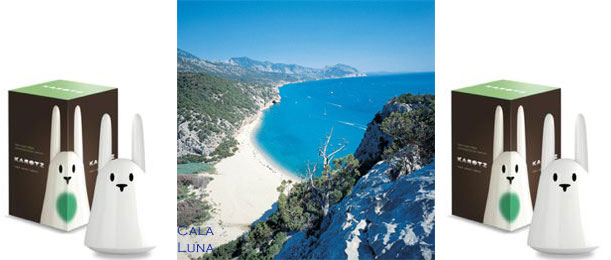 I've had a fairly random day today and so I feel in the mood for another random selection of competition prizes for you to try and win.
It's been a beautiful day here in my part of the country, but I'd still be all for jetting off for some summer sun that's a little more reliable than ours has been up to now.
The winner of this competition will be jetting off to Sardinia to spend seven nights at the Oasis Hotel, which is located just a couple of minutes from the spectacular beach and 3km to the town centre the location makes this a great holiday base.
It's close enough to the shops, bars and restaurants, but is far enough out to completely unwind; sound like a little piece of heaven to me!
To enter just hand over your details before 28 August.
I've always had a bit of a thing for stationery; there's just something about blank paper that really does it for me.
The Green Stationery Company sell products that are environmentally benign, or have environmental advantages over the standard stationery equivalents, and the winner of this competition will win the following, which is worth £100
Top of the range Collins Sterling leather zipped A5 desk organiser with all the fittings
An A5 address book and business card holder and
Eco Womens refillable notebook
You just need to fill in your details to enter and the CLOSING DATE IS TODAY (Sunday 24 July)
I don't know about you, but I could always find something useful to do with extra cash; sometimes I'd spend it just on me, sometimes on the kids and other times I'd just stash it in my savings account.
There's £2,000 up for grabs at the end of this competition link.
The answer is 'C' (Clyde) and closing date for online entries is 28 July.
I'm really intrigued by these Karotz Smart Rabbits; I want one!
Karotz is the new intelligent gadget that learns to assist, aid and inform.  Apparently, it's going to enhance your lifestyle, change the way you communicate and entertain you with music and media; marvellous!
They're worth £250 and T3 are giving away five of them.
The answer is 'Apple iPad 2 smart cover' and closing date for entries must be a secret; I can't find it anywhere so if you fancy a Karotz Smart Rabbit then I'd enter now just to be on the safe side.
GOOD LUCK!
Thanks to andywedge, sharkalos, Painkiller and lucersymum at HUKD