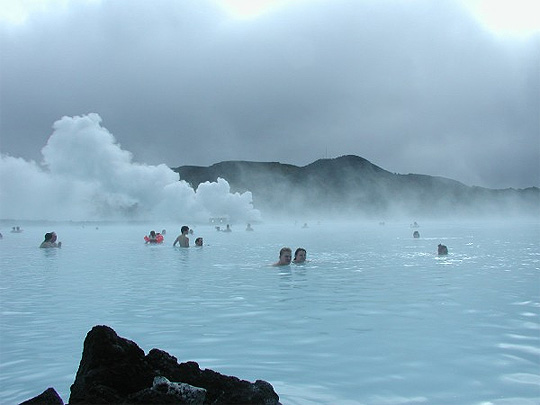 My dog's vet has a bit of a thing about going on holiday to Iceland!  He says it's the most magnificent place; I love Iceland for its unpronounceable volcano that allowed me to stay in Africa for an extra three weeks back in 2010.
If you'd like to go and see whether my vet is mad or has discovered a holiday treat then enter this competition and see if you'll be the lucky winner of this Icelandic competition.
All you have to do to enter is hand over your details before 21 December.
I have to confess that I'm a bit of a Superdry fan - I'm not usually one for 'big brands' (if you don't include Seven jeans and Mont Blanc pens *bashful grin*), but I have developed somewhat of a weakness for lots of things Superdry.
So I'll most definitely be entering this competition to win a £500 Superdry voucher!
Just give them your name and email address before 30 November and you could be in with a chance of winning it too.
If you don't win the £500 Superdry voucher, perhaps £1800 cash (which you could spend in the Superdry store instead) will soften the blow.
You can spend the cash on whatever you wish, or you can stash it in the bank for a rainy day (which is dead boring - sensible, but boring).
The answer to the question is: C (Cold) and the closing date for online entries is 29th November 2012 at 5pm.
GOOD LUCK!
Thanks to pjj1805 and Painkiller at HUKD