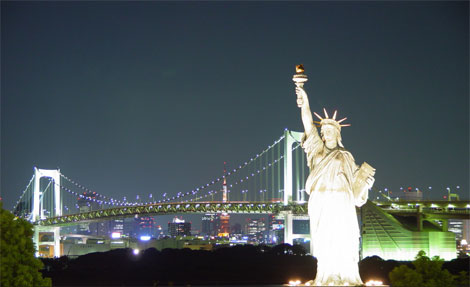 Someone got in touch with us to tell us about a competition being run by Arm and Hammer earlier in the week - win the holiday of a lifetime OR £5k in cold hard cash.
One grand prize winner will choose from seven ultimate trip packages: Skywalk the Grand Canyon, Safari in South Africa, Glitz and Glam of Monte Carlo, Desert Sun & Snow in Dubai, Swim with Dolphins in Mexico, Need for Speed in Orlando, Water Rafting in Slovenia OR £5,000 cash.

To enter just visit www.facebook.com/armandhammer and upload a WOW video or photo of a "WOW" moment on holiday, with your child/children or anything that has made you say "WOW." T
Closing date for entries is midnight 31 August.
I love my iPhone. I mean PROPERLY love it - it has my entire life on it and I did go through a phase of rather fancying an iPad.
However, I think I'm over that now.  I can't help thinking it's just a bigger version of my phone only it can't make any calls.
If you're still in iPad 'WANT ONE' land then enter this competition and you might just win one.
The answer is 'Atlanta' and closing date for entries is 4 July.
If you're an organised person, or a WANNABE organised person (that's probably more the case) then you might like to enter this competition to win £250 worth of K TWO products - if you've not heard of them go and have a look at their website.
To enter just pop over to Facebook and LIKE the K TWO page.
I'm not sure when the deadline is; it'll only take you two seconds to do, so you might as well 'like' them now.
Are you a bit of a film buff?
Have you ever fancied having a go at doing some Hollywood movie stunts?
Enter this competition, win it and you'll be jetting off to New York to do just that.
Here's what the prize includes:
• Return flights from London to New York
• Return airport transfers in New York
• 3 nights' accommodation in the ultra stylish Ink 48 Hotel
• With daily breakfast
• Introductory Hollywood film stunt course with full training from a qualified instructor
• Teaching winners how to jump, fight and fall like their on screen heroes
• Celebratory dinner at the ultra stylish Butter restaurant
New York sounds great, I'd love to go back, but you can keep the stunt bit...that's what stunt doubles are for; DUH!
The answer is Cybertron and you need to enter before 30 June.
GOOD LUCK!
Thanks to andywedge and portwest at HUKD