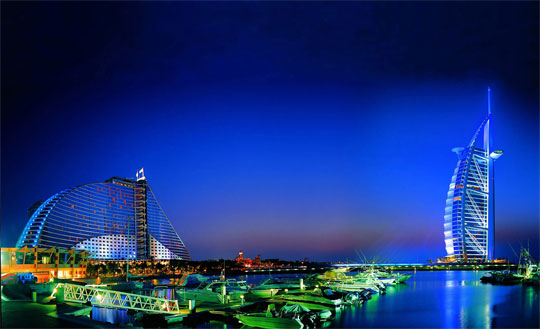 I have a friend who lives in Dubai and she ABSOLUTELY loves the place; it's one of the places I intend to visit in the not too distant future.
If you'd like to experience Dubai then enter this competition and you could be jetting off there as the lucky winner.  A word to the wise though, make sure you brush up on what is and is NOT acceptable there otherwise your dream trip could turn into a nightmare.
Enter your details before 30 October.
I've always had a list of 'things I'd to do before...' and so far I've only missed two of them
Fly to New York on Concorde and
Take the children to Lapland to meet Father Christmas whilst they were still young enough to believe in him
They're 16 and 17 now and couldn't really give two hoots about Christmas any more, it just means they have to get up early.
My youngest son, however, offers me a second chance of some Christmas magic but have you SEEN how expensive even one day trips to Lapland are?!
The two-night trips include husky, reindeer, snowmobile and toboggan rides, a visit to Santa's Post Office as well as a private audience with Santa and present.
Just enter your details before 23 October.
People around the world are waiting for the imminent (we think) release of the new iPhone 5.
Devotees of the iPhone might not be tempted away from them by the new
LG Optimus 3D smart phone
, but you might be - unless you're one of those hanging out for the 5!
Enter your details before 16 October for your chance to win.
Simply enter your details before 7 October.
GOOD LUCK!
Thanks to andywedge at HUKD