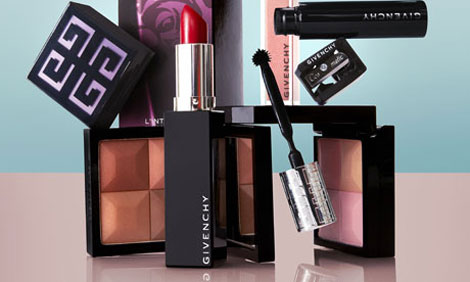 I'm in a gadget mood today - I'm patiently awaiting the release of the new iPhone as it should just about coincide with my contract renewal , and upgrade, date!
Whilst I'm definitely in the market for the latest iPhone incarnation, I've definitely decided that I have zero need for an iPad.
Do you know, my first car didn't cost too much more than an iPad 2.  If you don't want to spend a small fortune on one, but WANT one then enter this competition and see if you can't win one instead.
Enter your details before 15 October.
If you refuse to contribute to Apple domination then I can offer you the chance to win one of two Samsung Galaxy S IIs.
They have an 8 megapixel rear facing camera and a 2 megapixel front facing camera, along with a 4.3" touchscreen.  I don't know much about them at all, other than it's an iPad by another name.
The answer is 4.3 and closing date for entries is also 15 October.
Now this appeals to me - a Givenchy make up worth £1000!
If you win this competition, you'll win a full Givenchy kit, chosen specially for you by artistic director Nicolas Degennes.
He'll look at your photo and decide on your perfect moisturiser and make-up package including Givenchy's Le Prism blusher and Le Soin Noir skincare range.
Of course the only downside is this - if you win and fall in love with all the make up things, you'll have to take out a small mortgage to be able to afford to replace them!
Enter your details before 1 October to make sure your entry is included.
Do you fancy getting away for a couple of days?  I do - I've had enough this week.
Three nights away, on a B&B basis, at Holbeck Ghyll Country House Hotel which is set on a hillside and has fabulous views over Windermere, sounds like a little piece of retreat heaven.
The answers are: Little Kit's Coty House and Harbledown.  You need to get your entries in before 22 September to be in with a chance of winning.
GOOD LUCK!
Thanks to emmaloves and andywedge at HUKD