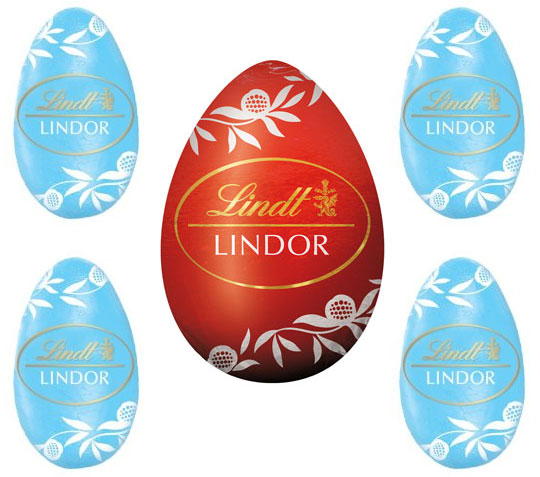 Ooooh, £400 to spend at Selfridges - that appeals to me. I could spend that in Selfridges a good few times over, but I'll take £400 for starters!  Just think of all the things you could buy that you really wanted but could never justify.
The answer to the question is: Jeremy Piven and the closing date for entries is 26 March.
Now, if you enter this competition and win, you could spend EVEN more in Selfridges if you chose to - there's £3 400 of cold hard cash up for grabs. Hmmm, I could do some serious shopping damage and have change left over from £3 400!
The answer to the question is: A (Bureau) and the closing date for online entries is 18 March at 5pm.
If you're a big fan of the chocolate Easter egg, then this is going to be the competition for YOU - here is your chance to win a GIANT Lindt easter egg, weighing 4.2KG, that is worth £249! Just imagine how long it'll take you to eat it (and how many kilos you'll put on as a result!).
You don't have to answer any questions for this one - just hand over your details before 24 March to be in with a chance of winning and feeling sick after you've eaten it all. The winner will be announced on Monday 25 March.
GOOD LUCK!
Thanks to marba01, rpoynter and Painkiller at HUKD