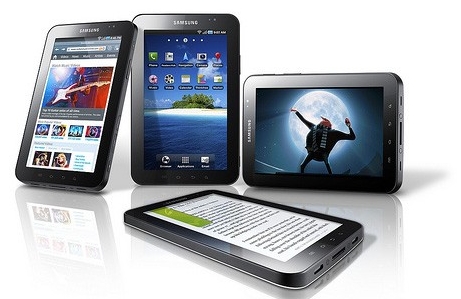 If you're anti Apple but fancy the idea of an iPad type gadget to play with, then a Galaxy Tab is what you're after.
Give 7 as the answer to the question before 9am on 13 January 2011 and you'll be in with a chance to win one.
If you wish you'd asked Santa for a high performance mountain bike so you could burn off all those Christmas chocolates, mince pies and turkey, then enter this comp' to win one.
The answer is 'Trainspotting' and you need to make sure you enter before 9am on Thursday 13 January, otherwise you'll be too late and then I can guarantee you won't win.
If you're a film buff, or a Tom Cruise or Cameron Diaz fan, then you'll want to enter this competition to win some of the props used in 'Knight and Day', their latest movie.
The answer is 'her sister's wedding' and you must enter before 18 January 2011.
Calling all gamers; calling all gamers! Here's a hamper that you might like to get your hands on - a gaming hamper worth £1000 and not a mince pie or Christmas pudding in sight!
Enter before 3 January 2011 and give the answer 'Mass Effect 2 (Xbox 360) for your chance to win it.
Thanks to Jedi Master, Painkiller and Bikermatt at HUKD