Free Competitions: Win Flights To Australia, A Pauric Sweeney Bag And A Marie Claire Beauty Bag Worth £500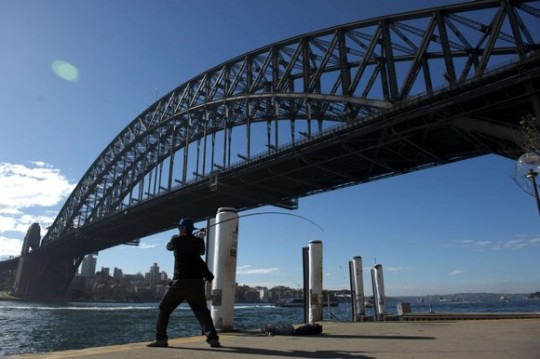 Today's free competitions are pretty cool and together add up to a stylish holiday in Australia! That's if you win all three, of course. The prizes are lovely and entry is easy, so here's how to put yourself in line to win flights to Australia courtesy of the Sunday Times and Malaysia Airlines.
The competition is to celebrate Malaysia Airlines' Down Under sale so winners get a pair of return economy class tickets to Australia. The trip will take you via Kuala Lumpur on the latest A380 aircraft and the prize is valid until May 31 2014. To enter you need to answer two questions:
Q: Where was I?
A: St Andrews
Q: Who was the prime minister?
A: Stanley Baldwin
Next up you can win a Pauric Sweeney Bag by simply Liking them on Facebook. This is one of those wonderfully simple competitions that has you ready to win an awesome prize just because you clicked a button online. I've actually won in a competition like this before, so it can be done.
Finally, there's a Marie Claire UK competition to win a beauty bag worth £500 that's also doing the Facebook rounds, You need to answer the question below by Sunday 14 July 2013 and fill in your details on the form.
Q: Who is the Marie Claire July cover star?
A: Alicia Keys
GOOD LUCK!
Thanks to pij805 and R902g1er and andywedge at HUKD!