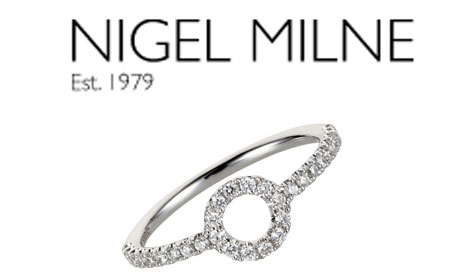 Have you ever fancied jetting off on holiday to Thailand?
I must confess it's never been near the top of my destination list, but I know some people who go back year after year after year.
If you've always wanted to go to Thailand, or just fancy a free holiday and don't care where it is, then make sure you enter.
The answer is Bangkok and closing date for entries is 30 September.
If you're into accessories such as hand bags, belts, gloves, hats, scarves and gift ideas the you might want to enter this competition to win £250 to spend at accessoriesdirect.com
Apparently they have all sorts of well-known labels for you to choose from.
The answer is Fern Britton and closing date for entries is 2 October.
Diamonds are a girl's best friend - I'll agree with that - but if you don't have a girl who likes them, then you can always sell this rather lovely pavé diamond and 18ct white gold ring from Nigel Milne; it's worth over £1000.
The answer is 'fine jewellery' and you must make sure you enter before 31 October to be in with a chance of winning.
Christmas is coming up - my Christmas cake is baking in the oven as I type! - and that means stocking up on beer, wine and the odd bottle of champagne (well it does if you live in my household).
Every little helps (as the well-known supermarket phrase goes - although this competition has nothing to do with them) so it's worth entering this competition to win a mixed case of Isla Negra wine, and very nice wine it is too.
The answer is 'C: Chile' and closing date for entries is 25 September.
GOOD LUCK!
Thanks to andywedge, Dipsy11, haigythescotsman and grecophile at HUKD