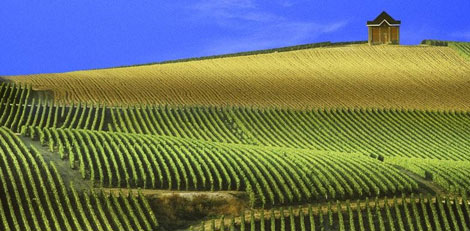 Did you know that you can't call a pork pie a Melton Mowbray pork pie if it wasn't made up the road from me in Melton Mowbray?  Did you know that you can't call a pasty a Cornish pasty unless it was prepared in Cornwall?
The same goes for Champagne, if your fizzy wine wasn't made in Champagne, France then it's not the real thing! Enter this competition to get to know your champagne from your cheap sparkling plonk with a fab champagne tasting trip to France.
The answer is France and the closing date is 29 March 2011.
If the video camera on your mobile phone just isn't cutting it then enter this competition to win a Panasonic SD60 camcorder to record all those memories for future posterity (or blackmail purposes when your little kids become teenagers and you need some leverage!)
The answer is Los Angeles and the closing date is 30 March 2011.
My husband has a real thing for watches, especially his beloved Breitling one. If you know a man who's got a bit of a watch 'thing' then enter this competition to win the watch of your choice from Rohan Time.
Just choose the watch you'd like to win and fill in your details before 11 April 2011.
I don't have a thing about watches, but I do have rather a weakness for hampers (or at least the idea of them - there are always one or two random things in them that no one likes and always end up going to school for the Harvest Festival offerings!).
If you're the winner of this competition you'll be the proud owner of a John Lewis Spring Food and Wine hamper.
All you have to do is like this Facebook page for your chance to win before 31 March 2011.
GOOD LUCK!
Thanks to andywedge, epetoke, roemike and Jedi Master at HUKD