Free Competitions: Win A Christmas Hamper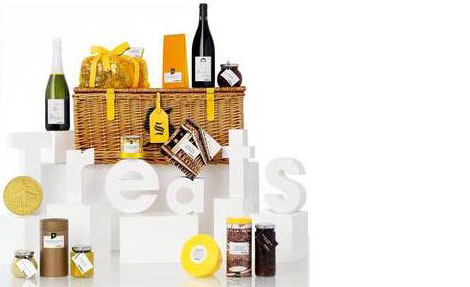 If you're an apple fan of the tech' variety, rather than the crunchy green ones, then this prize might appeal to you: an Apple Macbook, Lucky Voice Party Box & Wireless Logitech Speakers
Answer the question - Which artist won the battle for Christmas No. 1 last year? - and fill in your details before the 25 December for your chance to win.
[Expires - 25 December 2010. Answer - Rage Against The Machine]
Christmas is nearly here (ohhh yes it is!) and with it comes the tradition that is the Christmas Hamper - this one's rather ace, I have to say, so if you fancy winning one you'd better enter this competition! All you have to do is enter your details.
[Expires - 20 December 2010]
If the cold weather and blazing central heating is playing havoc with your skin then you need a Miessence Skincare Pack - it's the world's first extensive range of Internationally Certified (to food standards!) organic skin, hair, body, cosmetic, perfumes, essential oils, oral, baby, household and nutritional products.
[Expires - TODAY, hurry up!]
You know, every Christmas I say that I really should think about getting a digital video camera to record all the happy festive moments of the holiday on, and every year I never get round to it *sigh*
If you're the same then perhaps you'll have better luck winning one than finally buying one!
[Expires - 31 December 2010. Answer - 4 300]
GOOD LUCK EVERYONE!
Thanks to PainKiller, retiredcynic, lucerysmum and mike_the_tv at HUKD