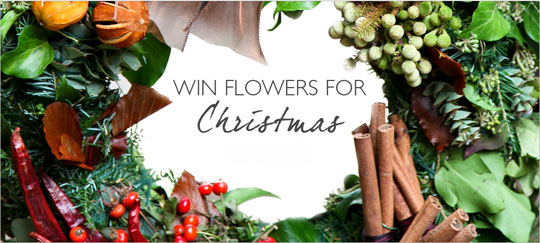 I love flowers; I used to go to school with a girl whose mum taught flower arranging - I tell you, that woman was a true artist!
If you like having flowers in vases dotted around your home then you might like the chance to win some stunning flower arrangements for Christmas, worth £700.
You just need to register before 30 November for your chance to win.
For a moment, let your mind imagine this: the postman walks up your drive way, he drops your mail through your letter box and moves on to the next house; you flick through the pile of post, looking for something interesting, and come across an envelope that looks different from the others.
You open it and inside is a cheque, made payable to you, for £1,000 - you're the lucky winner of that competition you entered a while ago that you saw on the PlayPennies website and decided to enter!
Okay so maybe it won't go quite like that, but there is £1000 up for grabs and you COULD be the lucky winner if you enter it.
The answer is 'oak' and you must make sure you enter before 14 November.
Apparently French lingerie brand Simone Pérèle is the master in the art of producing beautiful lingerie designed with an intimate understanding of women - an intimate understanding of women hey, the mind boggles!
Intimate understanding or not, I'm sure it's all very lovely and I'd be more than willing to chuck out most of my existing lingerie to make way for £500 worth of new Simone Pérèle bits and pieces.
The answer is 'night sky' and closing date for entries is 8 November.
I'm sure winning some Fisher Price goodies for your little one would ease any Christmas financial pressure or worries.  Included in the prize package, worth £200+, are the following Fisher Price things:
Space Saver Swing & Seat
Laugh and Learn Puppy
The Topzy Tumblers Twirlin' Whirlin' Fun Park, £40
Bounce 'n' Spin Zebra
The answer is 'five' and closing date for entries is 31 October.
GOOD LUCK!
Thanks to Arstar, Dipsy11 and andywedge at HUKD