Free Competitions: Win A 16GB iPhone 4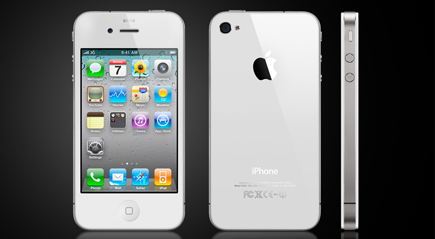 We're half way through the PlayPennies competition week already! I hope you like the prizes that are up for grabs in today's selection of free-to-enter competitions.
New and shiny kitchen gadgets are always lovely things to have, even if they just sit and look nice on the worktop! Enter this competition to win some great Marco Pierre White kitchen appliances by simply answering this question: How many tablespoons of sugar sprinkles do you need to decorate our summer-perfect strawberry milk lollies?
[Expires - 10 August 2010. Answer - 2 tbsp]
Should the summer weather decide to make a reappearance this year then this garden furniture set and barbeque worth £550 is a great prize. Up for grabs is a a Robert Dyas Country extending hardwood set, including a 190-230 x 100cm extending table and six folding armchairs, and an Antony Worrall Thompson Patriarch three-burner gas barbecue. Just answer this question for your chance to win: Which of these is another word for barbecue, common in South Africa?
[Expires - 10 August 2010. Answer - Braai]
Sometimes you just don't have the time or money to go away for a week or two on holiday. One night away from home can be just enough to give you a little bit of space to breathe and a much-needed change of scenery. Win an overnight stay in the stunning River Bank Plaza Hotel in London by answering this question: What is the famous Parisian tower built as the entrance arch for the 1889 World's Fair in Paris?
[Expires - 11.59pm 12 August 2010. Answer - Eiffel Tower]
I have an iPhone 3GS and I LOVE IT! I must confess I've not been remotely tempted to upgrade to the 4, but if you'd like to win this, as yet, unreleased white version of the new iPhone 4 worth £500 (white ones are the best!) then answer this question to enter  (just make sure you don't hold it the wrong way if you win hahaha!): How many ebooks have Smarta published?
[Expires - 12 August 2010. Answer - 2]
GOOD LUCK everyone, see you on Sunday!
Thanks to Jedi Master, skdotcom, BlueMG, Bricktop