Free Competitions: Win £1000 Lily Anna Rose Wedding Stationery, An iPad 2, One Million Nectar Points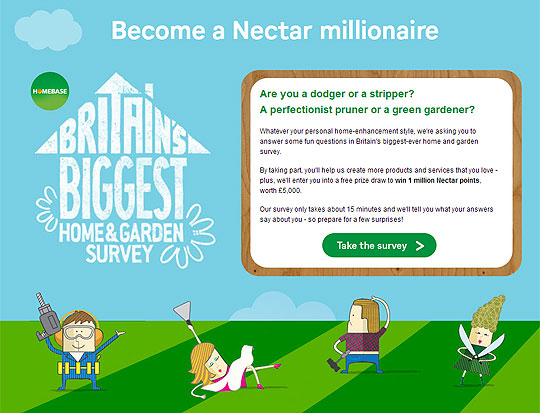 I'm sure, by now, you know where I stand when it comes to iPads of any shape or form, so I won't bore you with it all again!
There's an iPad 2 up for grabs here and all you have to do is LIKE the page, then answer the question: who makes the iPad?
The answer is: Apple (and if you don't know that then you have no business wanting an iPad!) and the closing date for entries is February 3.
Before we move onto the next competition, here's a strong word to the wise from haigythescotsman:
BE VERY CAREFUL WHEN HITTING ENTER NOW-IT LOOKS LIKE YOUR ENTRY HASN'T WENT THROUGH, YOUR DETAILS REMAIN ON SCREEN, BUT IF YOU LOOK UNDERNEATH THE "ENTER NOW" BUTTON, IT SAYS "You have entered successfully! Thanks

ENSURE YOU ONLY CLICK THE ENTER NOW BUTTON ONCE
This competition prize will only appeal to you if you're getting married and haven't sorted out your wedding stationery yet - there's £1000 worth of wedding stationery from Lily Anna Rose to be won.
Judging by the pictures it looks absolutely beautiful!  DO go and read the complete prize details and conditions - there aren't many and the prize package is wonderful.
The answer to the question is: heart and you need to submit your entries before February 28.
Well now here's an interesting prize - how do you fancy winning one million Nectar points?!
In monetary terms they're worth £5,000 and to enter you just need to answer a quick survey for Homebase; you also need to wrap up your entry with a 'my best/worst DIY story' - so it might be worth putting a little bit of thought in to that before you sit down to enter.
You haven't got long to think about it though, the closing date for entries is 31 January - that's this coming Thursday.
GOOD LUCK!
Thanks to haigythescotsman, Lewis03 and znh3ra54 at HUKD