Free Competitions: Spread The News - Win A Shopping Trip To New York!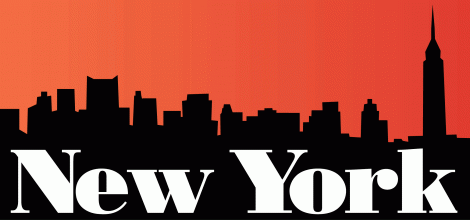 It's Friday already - so here are some competitions for you to kick off the weekend with!
Malibu and coke...something I think everyone of us (if you're old enough!) has tried at some point in our drinking lives. I can't say I ever want to drink it again but I'll have the iPod that's up for grabs with this iPod and Malibu goody bag competition.
Answer this question and fill in your details for your chance to win: Actress Amy Adams gave birth to a daughter on 15 May 2010 – what did she call her?
[Expires - 9 September 2010. Answer - Aviana]
The big prize to win today is a trip to New York, but if that doesn't appeal then perhaps a weekend away in Oxford is more your cup of tea!
The prize includes:  An overnight stay for two with breakfast at Oxford Malmaison Hotel, two tickets for Oxford City Sightseeing open top tour bus, and two tickets for the visitor attraction - Oxford Castle Unlocked.
Just fill in your details and answer this question: What was the former use of the Malmaison Hotel?
[Expires - 12 September 2010. Answer - A prison]
New York is defo the flavour of the weekend - movie giants, Pearl and Dean, would like your help to find the nation's favourite movie themes and by way of saying thank you they're giving away THREE pairs of flights to the Big Apple (I've been there and I love it!).
Just vote for your favourite movie theme and your chance to win a pair of flights.
[Expires - 12 September 2010]
If you want more than just flights to NYC, then enter THIS competition.  It's a shopping trip for two to New York and includes flights,  accommodation and £500 spending money
Answer this question and fill in your details: How many levels of image processing the Casio Exilim Make-up mode provides?
[Expires - 30 September 2010 (lots of time, but why not enter now whilst you think about it?. Answer - 12]
GOOD LUCK!
Thanks to Jedi Master, BlueMG, JamesU2002, shonae2000