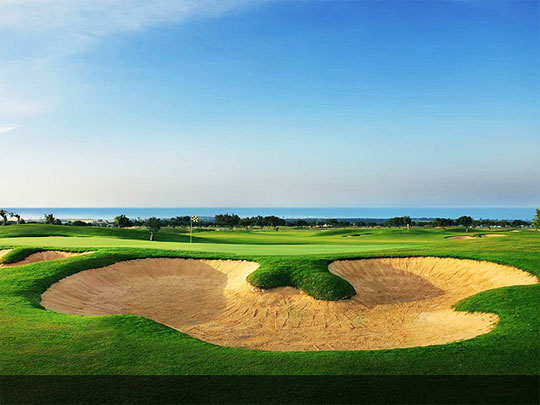 You could go to all the usual places in the US, or you could stray a little way away from the norm' and pay a visit to North Carolina.
If you win, you'll spend seven nights self catering at the luxurious seafront Croatan Surf Club Condos - there'll be chilling by the pool, relaxing in the hot tubs and getting active in the fitness centre to be done.
The prize also includes two tickets to the Outer Banks Taste Of The Beachfood and wine festival.
That all sounds rather lovely and to enter you just need to complete the survey before 31 August.
If you love golf and you fancy going away to Cyprus to play, then enter this competition.
If you're the lucky winner then you'll win five nights half board accommodation at the Capital Coast Paphos Resort & Spa as well as three rounds of golf on two of Cyprus' best courses.
To enter, simply fill in your details before...I can't find a closing date for entries so I'd just submit your details now and be done with it.
If you enter this competition you could win a women's Gucci leather carry bag - if that's your thing.
You'll need to sign up to secretsales.com, or log in if you're already a member, to enter, do it NOW (the closing date is today) and then keep your fingers crossed.
GOOD LUCK!
Thanks to haigythescotsman, easycomeeasygo and pjj1805 at HUKD